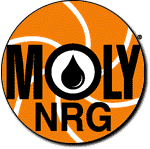 Quality Lubricants and Treatments
Kent Oil Company has been manufacturing and supplying high performance lubricants to industrial and mining customers for over twenty years. Our primary focus has historically been to emphasize energy savings by optimizing lubrication systems and through the use of high performance lubricants containing molybdenum disulfide (MoS2) and Organo-Moly, as well as unique additives in all lubricants in the product range.
Recently, Kent Oil has started to emphasize products for the consumer market, offering a range of products for automotive use, as well as high performance treatments for over-the-road and industrial applications.



PAGE URL: http://www.kentoilcompany.com/portfolio/KentOil/index.shtml
COMMENTS, ETC: webmaster@kentoilcompany.com
LAST UPDATED: Thursday, 18-Mar-2010 16:55:05 EDT