Polk County is a great place to have a business. Relatively low real estate prices, combined with competitive wages, make doing business a real bargain.
Polk County's central location offers quick connections to both Tampa and Orlando. It's also handy to major seaports in Tampa, Miami and Jacksonville. The county is served by several major multi-lane highways, including I-4, US 27, US 98, US 92, US 17, and SR 60. In addition, municipal airports serve general aviation in Lakeland, Lake Wales, Winter Haven, and Bartow.
Population growth in Polk County continues at a steady, and rapid, pace. Between 1990 and 1997, the University of Florida estimates that Polk County grew from 405,382 residents, to 458,153, a 13% increase.
With a labor force of more than 200,000, it's relatively simple to find employees to fill most skilled positions. Many Polk County employers are household names. Several major corporations have selected Polk County as their headquarters, or as sites of major warehousing, manufacturing, or distribution centers.
Polk's largest private-sector corporations include:

| | |
| --- | --- |
| Employer | Employees |
| Publix Supermarkets | 7,100 |
| Walt Disney World | 3,500 |
| Lakeland Regional Medical Center | 3,210 |
| IMC-Agrico | 2,559 |
| Lake Wales Medical Centers / Winter Haven Hospital | 2,400 |
| Wal-Mart | 2,156 |
| Winn Dixie | 1,400 |
| Watson Clinic | 1,263 |
| Scotty's | 1,083 |
| State Farm Insurance | 1,025 |
To learn more about job openings in Polk County, visit our
Polk County Private-Sector Job Guide
or check our Public-Sector Job Guide
To learn more about Polk's economy and how you can get into business here, explore some of the relevant links listed below.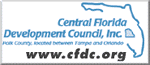 Central Florida Development Council
http://www.cfdc.org/

Get information on setting up businesses in Polk County and what the Council is doing to bring business to Polk County, as well as doing for businesses already here.

Economic Development Division, City of Lake Wales
http://www.cityoflakewales.com/lwecodev.htm

Central Florida's quality development location, and home of Florida's newest business and industrial park. See the site, and learn how to join more than two dozen manufacturers in the heart of the state.
Chambers of Commerce:



Business information for eastern Polk County





Business information for western Polk County

An environmental organization for responsible area businesses
Other Economic Development Links:
Real Estate
Polk County offers some exceptional values in both housing and commercial real estate. With a prosperous and diverse local economy, housing starts and sales have been increasing at much faster than national averages. The excellent climate, low cost of living, and convenient central location make Polk County an attractive place to raise a family, start a business, or retire.
For more information and area listings, contact:
247 East Stuart Avenue, Lake Wales
315 East Central Avenue, Winter Haven
PO Box 89, Lake Wales, FL 33859-0089




Shopping
Polk County offers a wide variety of shopping choices, ranging from exclusive boutiques to regional malls, and including fascinating antiques districts and huge flea markets. There's something for everyone!

Two major regional shopping malls, Lakeland Square in Lakeland, and Eagle Ridge Mall in Lake Wales, offer wide varieties of national department stores like Sears, JC Penney, and Dillards, as well as specialty shops like Victoria's Secret, B. Dalton's, and Barney's Fine Coffees.

Quaint antiques districts located in Auburndale, Lakeland, and Lake Wales have earned their places as National Historic Districts, and have been placed on the National Register by the US Department of the Interior. Carefully preserved historic buildings create an atmosphere of charm, and set the stage for memorable and rewarding shopping experiences.