Polk County is strategically located at the crossroads of Florida's vacation worlds. While millions come to Florida just to see the major attractions, seasoned travelers know that Polk County is home to an amazing variety of other sights and experiences. Some of the best include:

Bok Tower Gardens
http://www.boktower.org/
Famous as "America's Taj Mahal," Edward Bok's incredible tower and its surrounding gardens are located in Lake Wales. This magnificent structure is a work of art in itself, featuring the finest work of hundreds of masons, sculptors, and artisans of every craft from both the Old World and the New. A National Historic monument built as a gift to the American people, it stands dramatically atop one of Florida's highest hills, surrounded by elaborate gardens filled with rare plants. Nearby, Spook Hill is Florida's most famous free attraction, and greets visitors with an eerie ride uphill, at the hands of unseen forces.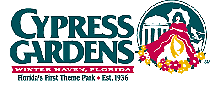 Cypress Gardens
http://www.cypressgardens.com
Florida's Cypress Gardens are world-famous for high energy water ski shows and tropical gardens, and as the setting for dozens of feature films. Today, the park has expanded to include a wide variety of entertainments, from ice shows to exotic reptiles, and one of the world's largest model railroad exhibits.

The Black Hills Passion Play
http://www.blackhills.com/bhpp
The Black Hills Passion Play, a world-famous dramatic presentation of the last days of the life of Christ. Performed with a cast of professional actors and hundreds of extras, this spectacle brings to life, on a block-long stage, the dusty streets of Jerusalem 2,000 years ago, with merchants, beggars, camel caravans, Roman cavalry, and shepherds with their flocks. Faithfully performed for hundreds of years in Europe, the play was brought to the United States in the dark days before World War Two, and is produced seasonally at the Lake Wales Amphitheatre.

Lake Wales Mardi Gras
http://www.delmars.com/lwmg.htm
The Lake Wales Mardi Gras is Florida's only true community-based carnival celebration. More than a dozen private, not-for-profit parade clubs, or 'krewes,' work for months designing and creating an incredible array of costumes and floats, ranging from the fanciful to the fantastic. Then, they take to the streets in an explosion of colorful art and performance theatre guaranteed to bring smiles to the faces of even the most jaded.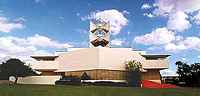 Florida Southern College
http://www.flsouthern.edu/
Florida Southern College was founded in 1885 and is a United Methodist affiliated liberal arts college with a full-time undergraduate enrollment of 1,624 students. This Lakeland campus features the largest collection of Frank Lloyd Wright architecture in the world, located on the shores of beautiful Lake Hollingsworth.
Polk County also offers a wide variety of accommodations in numerous modern hotels and motels, as well as some enchanting "Bed-and-Breakfasts" and country Inns. Corporate and church groups may find the perfect accommodations at the Lake Aurora Retreat Center.

Three Major League Baseball teams and a great central location make Polk County a mecca for professional and amateur sports.

More than 550 major lakes offer some of the best sport-fishing in the world, while more than two dozen golf courses, and many dozens of tennis and handball courts, baseball and softball fields, and every imaginable variety of sport beckon residents to an active lifestyle. The World Skydive Center is located at Lake Wales Airport, and offers the ultimate in thrills for novices and experts alike.

Those seeking a more down-to-earth recreation will enjoy the ranch lifestyle at River Ranch, Circle F Dude Ranch, or the historic cow camp at Lake Kissimmee State Park. True history and architecture buffs will enjoy the many historic buildings located throughout Polk County.

Beyond the well-known attractions, Polk County has a unique environment, and is home to one of the widest varieties of rare plants and animals in the world. The Ancient Dunes of the Lake Wales Ridge were islands for millions of years before Florida rose from the sea, and are home to globally-unique plants and animals. Many of these species are protected in a network of preserves. Visitors can learn more at the Ridge Audubon Society's Babson Park Center, just south of Lake Wales.

Located in the center of Florida, Polk County offers visitors a great home base to explore the state. Located just beyond the urban center of Orlando, most of Polk County is less than 30 minutes from Walt Disney World, Sea World, Universal Studios Florida, and other major attractions.

A 90-minute drive to the east coast brings you to the Atlantic surf, and the site of the Kennedy Space Center at Cape Canaveral. An hour's drive to the west finds you at the Gulf of Mexico's placid beaches, with the some of the world's greatest shelling. In between, you'll find Busch Gardens Tampa, Sunken Gardens in St. Petersburg, Kissimmee's Gatorland, and dozens of other fascinating and educational attractions.