| | |
| --- | --- |
| | From neighborhood shops, to antique districts, to major manufacturers and international corporations, we're home to a variety of businesses of all sizes. Learn why Polk County is one of the best places to be in business, and the best place for your new business. |
| | Polk County offers a world-class variety of dining and entertainment for the whole family. Gourmet restaurants, art galleries, community theatre, we've got it all! |
| | Looking for the perfect vacation spot, convenient to major attractions, great lodging, beautiful natural areas, and quiet beaches? Polk County is Central Florida's crossroads. No matter what you are looking for, you'll find it here, with links to more than a dozen major vacation attractions, as well as hotels, motels, bed-and-breakfast inns, parks, and golf courses. |
| | Polk County's governments provide a variety of essential services to its citizens. Here you can find out how to access them, as well as information about future agendas, and how to contact local officials. Includes links to cities, county, and state. |
| | There are a variety of educational opportunities in Polk County for children and adults. In addition to the Polk Schools District, Polk is home to several accredited public and private colleges and schools. From pre-school through college, here are links to some of what's available. |
| | Got a few comments or suggestions for the site? Need an Internet site for your business? No matter the reason, if you've got something to tell us, here's where to do it. |
| | We're not just a place to get information about Polk County, but a place to put your business on the Internet. Check out the wide variety of affordable, high-quality services we offer. |
Polk County is the heart of Central Florida, convenient to both Tampa and Orlando, and only a short drive from Miami, Jacksonville, and Palm Beach. Polk County Online is designed to be your Internet resource for information about Polk County and surrounding communities in Central Florida.

We have designed this site to be as helpful as possible, and to offer information on Polk County businesses, jobs, fine dining, bed-and-breakfast inns, hotels, motels, and resorts, professional and amateur sports, vacation opportunities, culture, golfing, municipalities, county government, environment, politics, and schools.

View the Local Weather Radar, courtesy of WFTV-TV or The Weather Channel. If bad weather is threatening, please check the National Weather Service Bulletins. Just use your browser's 'Back' button to return to Polk County Online.
---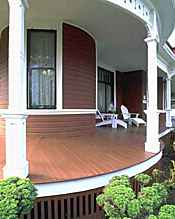 We also give you a chance to meet the personalities that make Polk County move. Join us for special events on
Polk County's Front Porch
Our next scheduled event will take place on
Thursday, May 28, 8:00 p.m.
when former Polk County Commissioner Robert Connors will meet you right here, on the Front Porch. Pull up a chair!

We're Here to Serve You
Please browse around, and give us your comments.

INsight America can also put your business on the Internet for a very small investment. The Internet is the greatest promotional tool invented, and you can stake your part of "Cyber Space" through Polk County Online. We offer business services starting as low as $30/year, as well as a comprehensive line of sophisticated Internet and Web services including site hosting, email forwarding, and site development. Even if you don't have your site located at Polk County Online, we can provide valuable promotional services, links, and other tools and enhancements.

Please contact us today. We'll be happy to help you out.



A service of

Email INsight America

Another safe surf


Best viewed with


LE FastCounter